II COMPETITION FOR THE CHOICE OF THE COVER OF THE TRADITIONAL SOLIDARY AGENDA OF HALE'S HOSPITAL - YEAR 2021
We thank everyone who signed up for the 2nd edition of the contest that will choose the cover of the Solidary Agenda of Hospital Baleia (2021).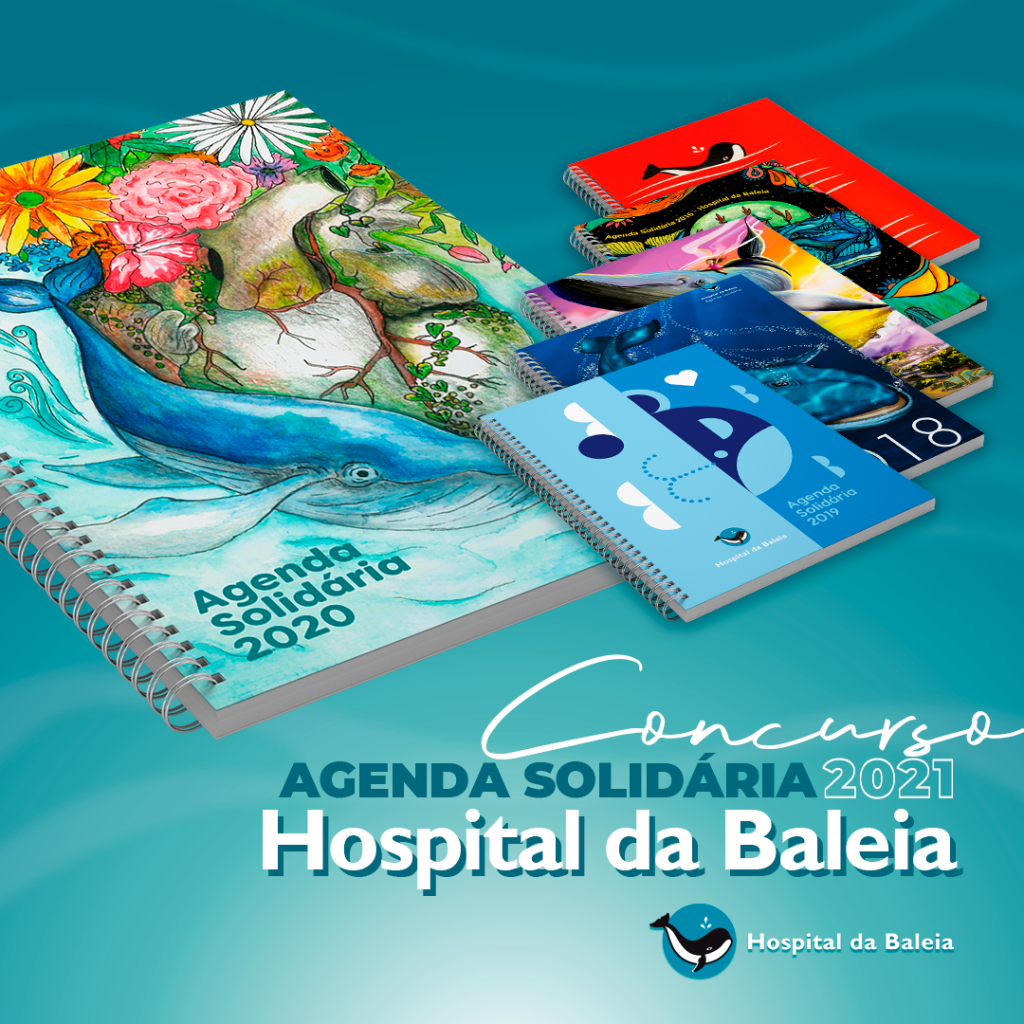 In the last year, Carla Jensen's art stamped the solidary product. Now, she is part of a select group of artists who have already done the same, such as Ronaldo Fraga, Thiago Mazza, Dan Arrows and the studios Caramines e Greco Design.
Check out the next steps of the Contest:
Free registration: from 8 am on 23/5, to 23:59 pm on 12/6/2020 (REGISTRATION CLOSED)
Evaluation of the Judging Committee: from 22 to 28/6/2020;
Disclosure of the three selected and Popular Stage (vote for Official Facebook of Hospital da Baleia through poll): from 29/6 to 3/7/2020, at 23:59 pm;
Final result: at 15:4 pm on 7/2020/XNUMX, on all official channels of Hospital da Baleia.